Dentistry
Clear Aligners Vs Braces: Straightening Your Teeth With Smile More Solihull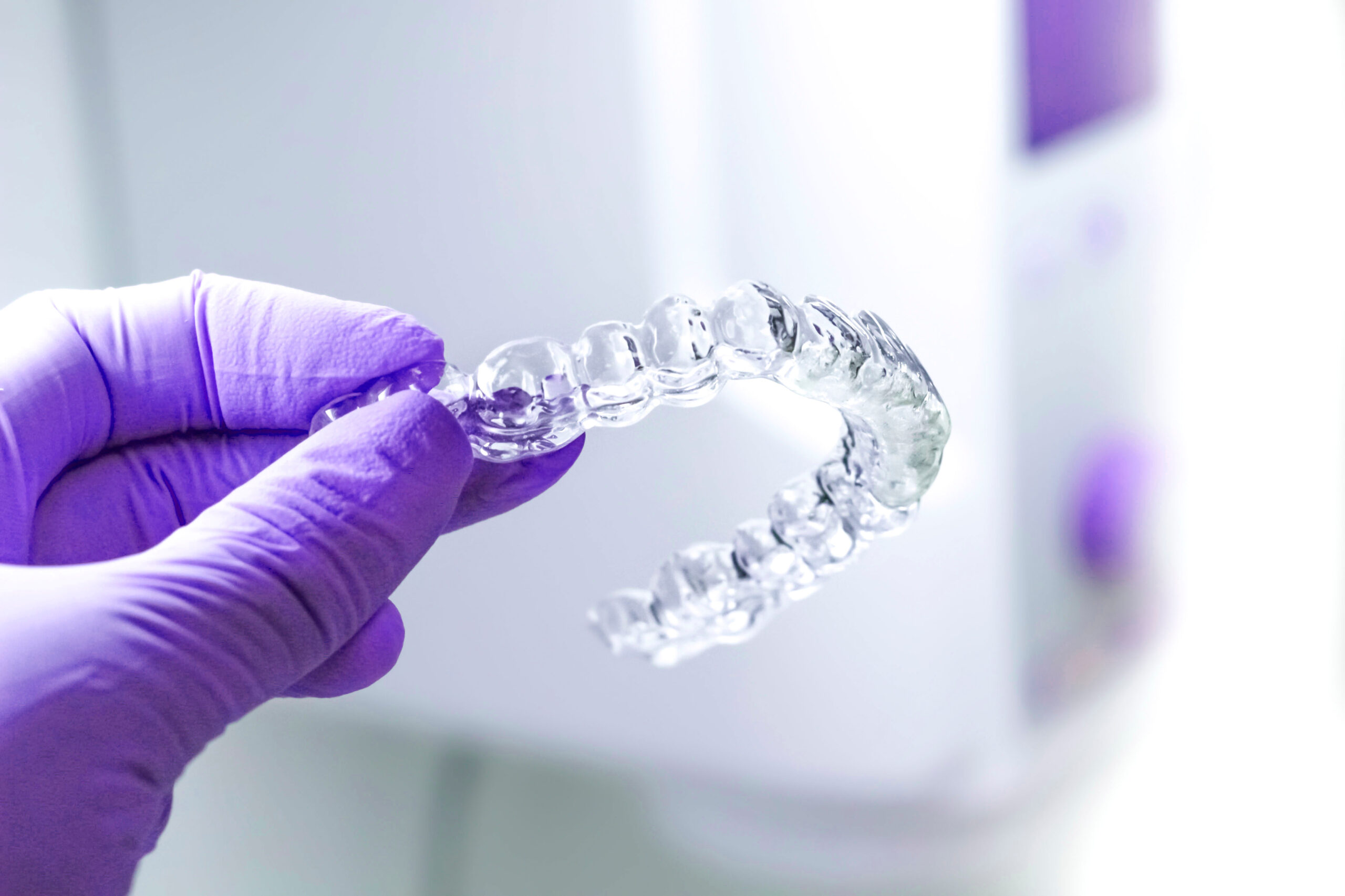 If you're looking to straighten your teeth, we're sure you're already aware of the more recent methods of doing so. The standard metal train track braces are seen more commonly, however the last 15 years has seen the popularity of clear aligners has increased with the development of Invisalign – the first ever clear aligner brand, which we're lucky to offer our patients here in Solihull.
Finding an orthodontic practice that offers clear aligners in Solihull is a great option if you're looking for a local treatment, and you'll find they all start at around £3000 and offer friendly payment plans.
But if you want the best treatment, we'll be glad to introduce you to our practice in Solihull, which is a family orientated, relaxing atmosphere, with 15 years of experience under our belts. Just fill in the form below to request a free consultation!
Now, let's look at how clear aligners measure up against metal braces!
What Makes Clear Aligners The Better Option?
Other than the difference in price (especially if you're getting the NHS referral), there are more benefits to getting clear aligners than the fact they're clear!
Clear Aligners: Pros
Transparency
First and foremost, the most obvious benefit between metal braces and clear aligners is the aesthetic value offered by brands like Invisalign – because they're totally transparent!
This means that they are the more discreet option, and it's quite often that you won't even notice that someone is wearing them.
The top benefit of clear aligners being transparent, especially for teens and young adults, is that throughout the many times to let your smile shine, such as potential photo opportunities, celebrations, dating or interviews – your smile won't be hidden by the tracks, bands or springs that come with metal braces.
Less Discomfort
Unlike metal braces, you won't have as much discomfort from the surface of the clear aligner on the inside of your lips or tongue, and you won't get any mouth ulcers.
That said, you have to expect that any form of teeth straightening is likely to cause some sensitivity due to the new pressure on nerves as the brace slowly shifts the teeth. This gets easier to handle as time goes on – until you get your braces tightened or move along to the next phase of aligners in the process.
Discomfort from metal braces is much more common in this sense as our mouth is not used to the brace compared to before getting them fitted, and our tongues can be very sensitive to the excess metal and rough edges. Despite being inside your mouth, these tiny wounds take a while to heal due to the fact you might keep catching them day by day e.g. whilst eating.
Clear Aligners are much more friendly on the tongue, gums and the inside of your lips and cheeks because they are a smooth plastic, and almost the exact same shape as your teeth if not by just millimetres.
Clear Aligners Can Be Removed
While removing them frequently can increase the length of the process, you're still encouraged to take them out for a few hours per day while eating, drinking, brushing, flossing and cleaning the aligner.
You're expected to wear them for the remaining 20-22 hours on the day in order to maintain the treatment plan and avoid dragging it out longer than expected.
Less Consultations Required
Clear Aligners such as Invisalign require just a couple of primary consultations, and this is where most of the orthodontic process takes place. 3D scans are used and sent to the lab to define the retainers required to make the transition and straighten your teeth! You just receive your most recent set of aligners in the post.
The metal brace equivalent involves you to visit the orthodontic practice numerous times a year, and have them tightened by the practitioner manually.
The metal brace equivalent involves you to visit the orthodontic practice numerous times a year, and have them tightened by the practitioner manually.
Clear Aligners: Cons
While the downsides of aligners are only limited, most patients feel the pros far outweigh the cons, as you'll see, they are more down to the individual preferences and requirements.
Patients With Aligners Must Be Disciplined
As mentioned before, you need to wear them for at least 20 hours per day to ensure you stay on track, and this means remembering to wear them when you sleep and when you leave the house.
Having To Remove The Aligners
While this is somewhat a positive feature, some of us wouldn't feel comfortable taking them out at a dinner table or walking down the street, but with that said it's not hard to find a place to discreetly remove them without anyone seeing.
The real downside of removing them is the risk of loss or damage – if you lose one in the house it's not likely to stand out due to the transparency. We've had patients before do this, and then step on them, breaking them while trying to find them in a rush – ALWAYS keep them in the case provided when they are not in your mouth as loss/damage can extend the process if you're without them for a few weeks.
Qualifying For Aligners
While clear aligners are great for straightening teeth, they are a cosmetic treatment, sometimes the extent of the treatment required is only possible using the metal braces, along with all the bells, whistles and techniques that your orthodontist would use to move your teeth to the desired position. This means that unfortunately, they aren't suitable for every single patient.
The Time It Takes To Straighten
Metal braces offer a much faster transition compared to aligners because of the methods used, and is a less gradual process – but there is more discomfort to endure throughout the procedures involved.
Clear Aligners: Are They For You?
As you have learned, there are a few factors to take into consideration when deciding on the best option, and we hope we've provided enough information for you to understand the main benefits of clear aligners over traditional metal braces.
In Summary
Other than the pricing involved, the main things to consider is the level of discomfort involved with metal braces, the amount of time you wish to spend using the treatment. Other than that, it just depends on whether you qualify for clear aligners or if traditional braces are the only possible option.
Clear Aligners Available In Solihull
Smile More Solhull can be found on Warwick Road, and we'll be delighted to hear from you regarding any treatment that you need, and will be able to advise you in more detail during a consultation if you require more help deciding on the most suitable option!